Project settings can be modified as json objects directly in the page or in dedicated pages in the tree.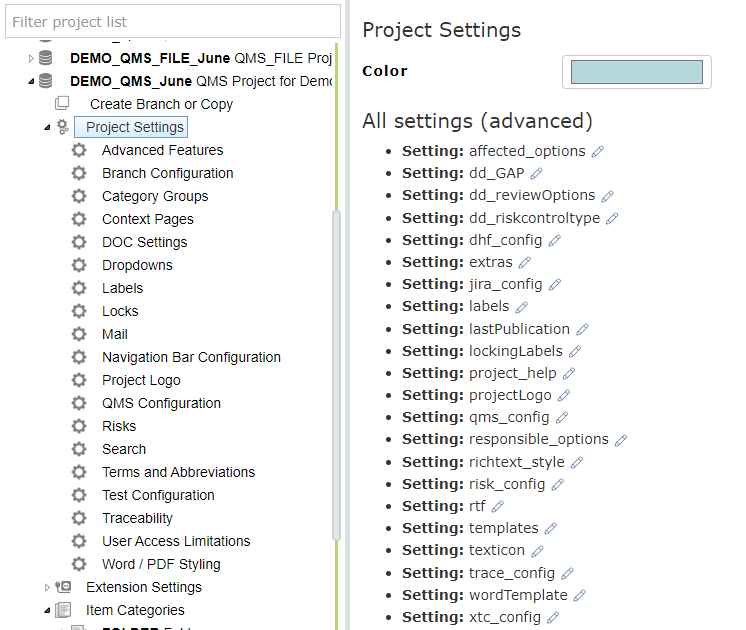 The project color can also be configured on this page.
Note: when opening the page with the shift key pressed, you have also the option to delete setting. Although when in doubt better ask us about the side effects of deleting project settings. (This feature is not supported in all browsers/ operating systems).
Children of this page: