How can I add other fields to TC/XTC items?
If you would like to add more fields to your TC, you can add them through the admin client.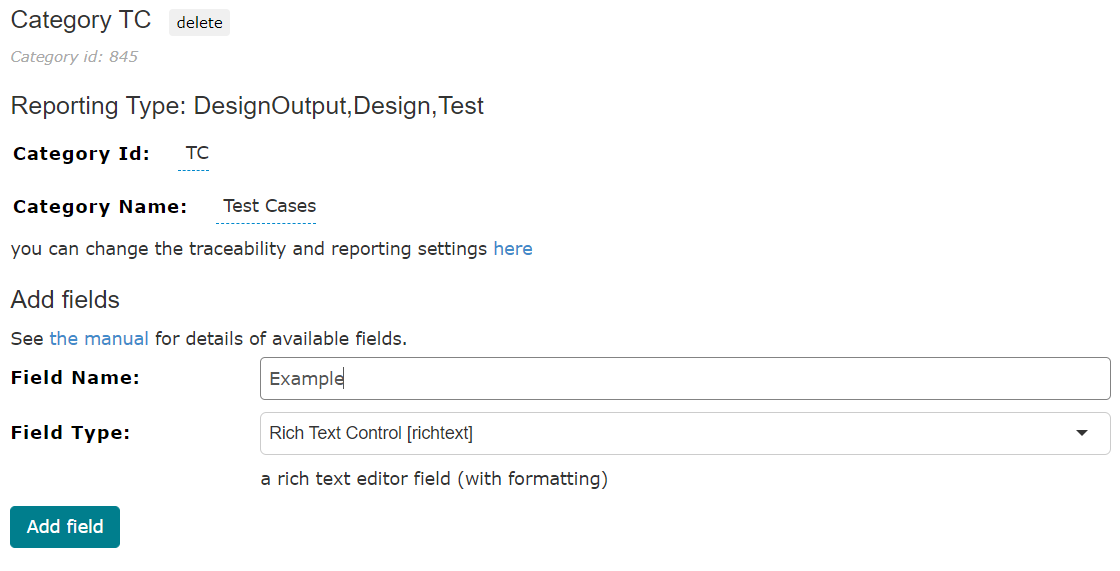 More information on Fields and Field Types can be found here: Items Categories and Fields.
2. If you would like this new field to appear in the XTC items as well, you have to create the same field in the XTC.
Please note that this field should have the exact same Field Name and Field Type as what you used in the TC setup.
3. The content of the field (e.g. text) can be made read-only for the XTC items if it is something that should not be changed when executing the tests.