How can I add custom fields to document headers and footers?
In order to add a custom field to a document header or footer you need to
add a text line field to the DOC category
modify your word template to show the content of that field
Adding a text line field
First you add a "textline" field to the DOC category (see Items Categories and Fields).
Note: this is not a 'normal' document section which you add like other sections to a specific document, but a new field which you add to all DOC items in the admin client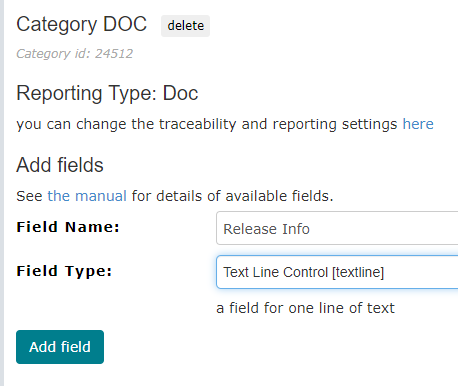 Once you added the field, you need to select it in the admin client to configure it: you need to map the field to something called a document property in word: There are 9 predefined mappings for up to 9 different fields.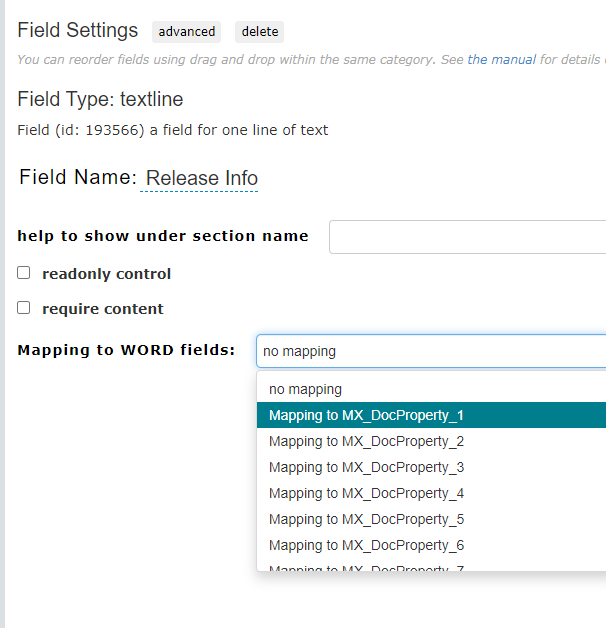 Modifying the the word template to do display the new mapped fields
In order to display the new fields you need to first download the word template used for the project (Admin Client > Project Settings > Word/PDF Styling).
Once you downloaded it you need to verify that the template 'knows' about the document properties, if not you need to create them as "MX_DocProperty_1" to "MX_DocProperty_9":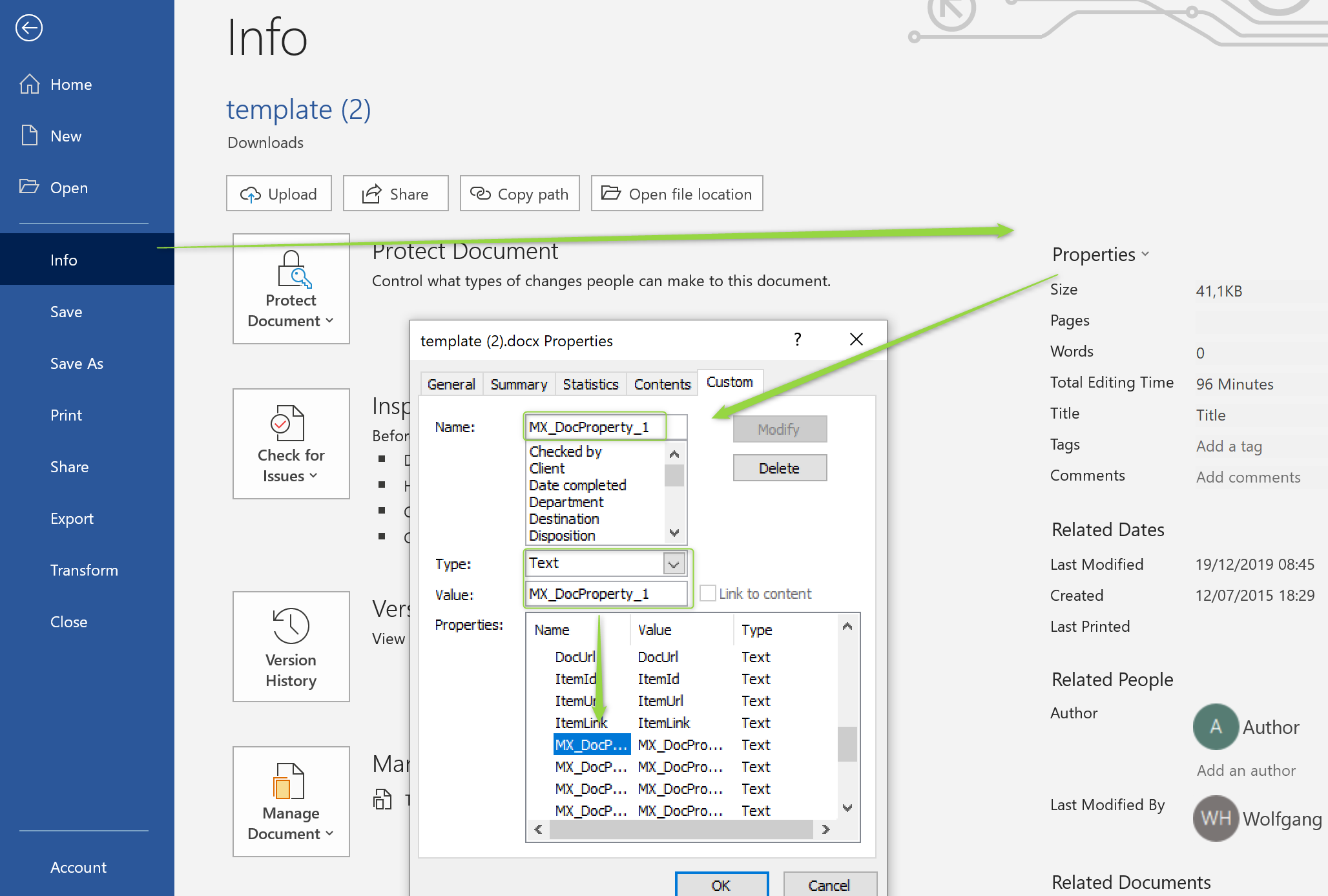 Note: the above dialog might be hidden in some other menu, office keeps changing its location...
Once you are sure that the document properties exists you can insert them in the template through the "Quick Parts" menu: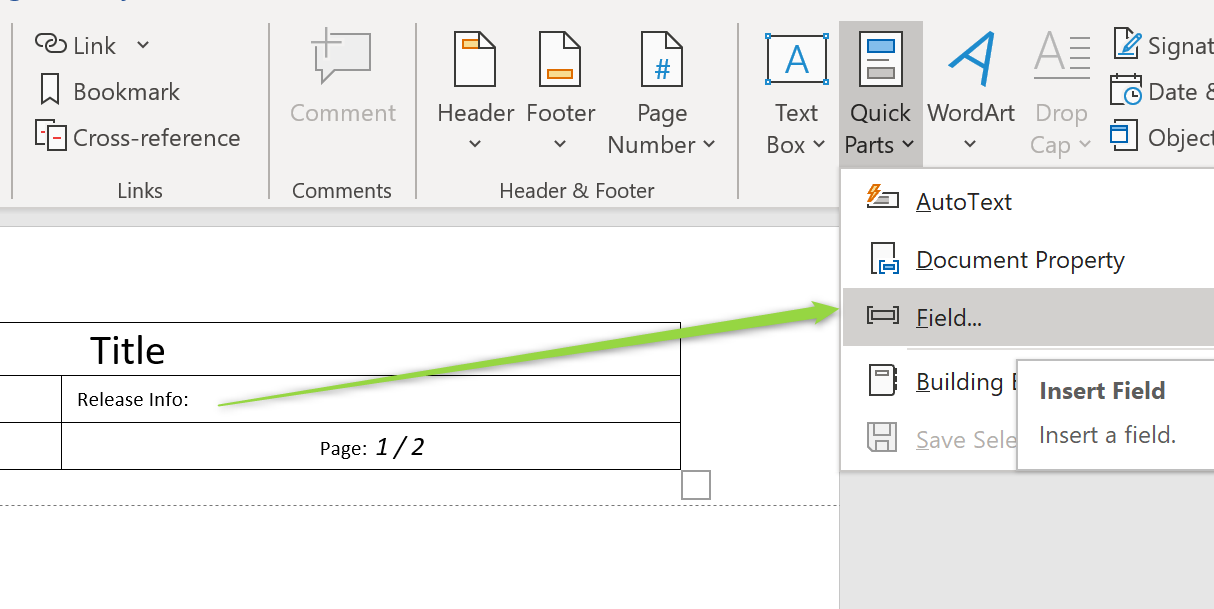 In the dialog you choose "DocProperty" and the id of the property to insert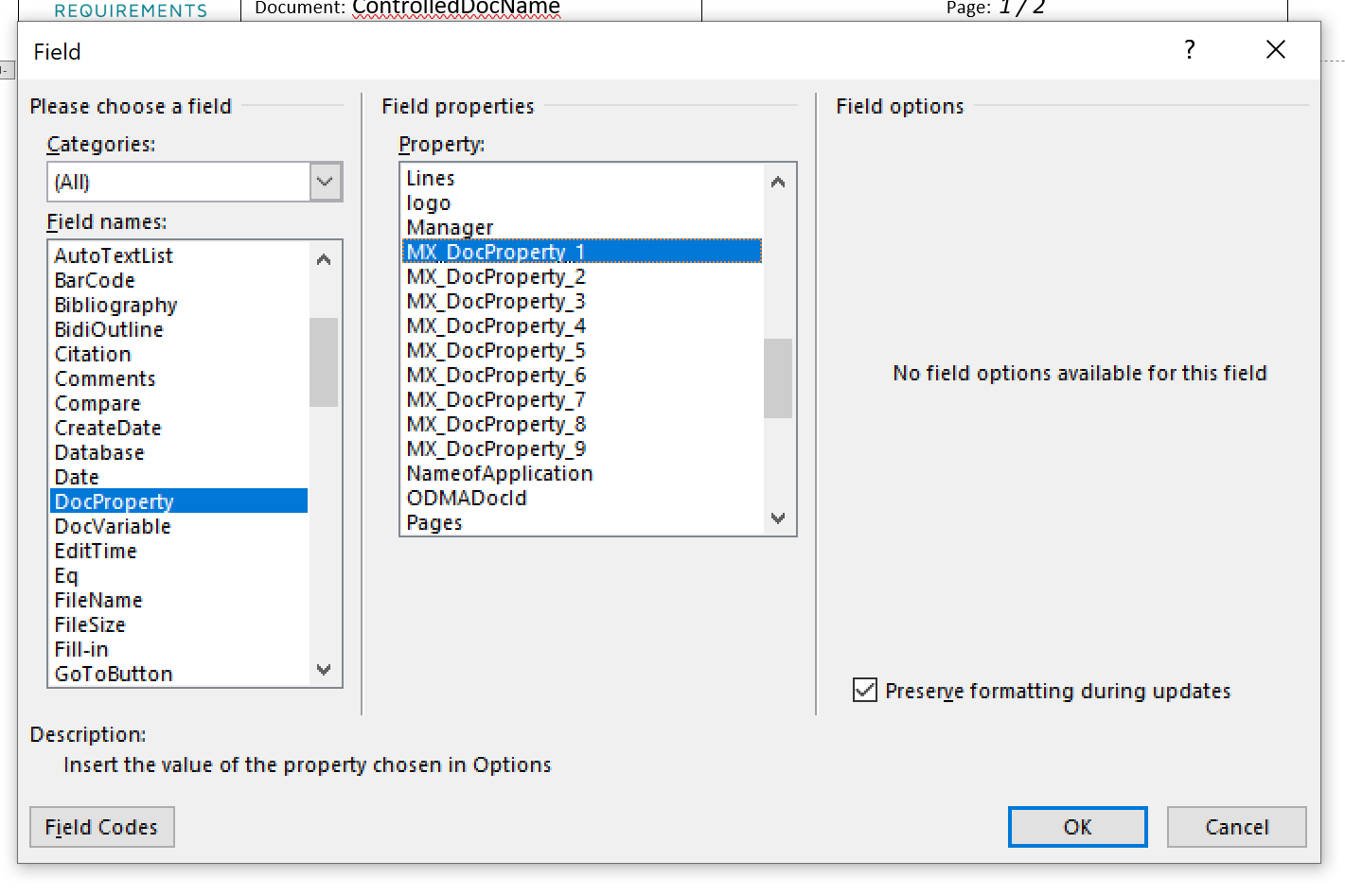 which will create the following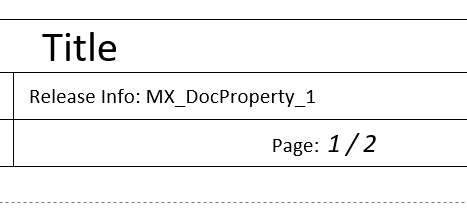 Once this is done, you can upload the new document as new template and the field should be shown.
Note: this second step does not work with word online, you will need the desktop app to modify the template.