How can I recover deleted items?
In the Tools tab, AUDIT folder, you will see Deleted items.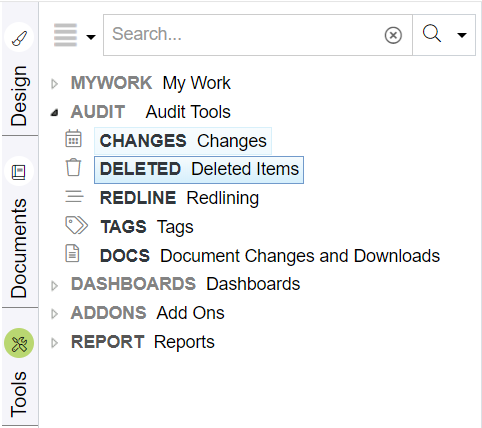 This gives you an overview of all deleted items and the possibility to restore them (clicking on restore):

However, do note that it is not possible to restore a complete folder at once. But the deleted folder will be visible in the CHANGES dashboard (if you need to recover its name for example).
See an example of restored item: