With the new Compose Module and the change in item structure that comes with it we also needed to adjust our PRINT function accordingly.
To make sure you can set up detailed reports in the custom DOC section based on the include feature we added a new in BLOCK element: Render if the item is included from another project.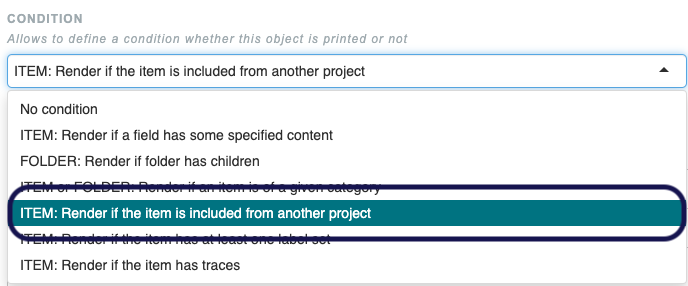 When you click on "edit parameters" you can limit the filter to specific projects. If the projects attribute remains empty, all projects are checked and items are rendered if the parameters are met.

In BLOCK items it is possible to print information specific to the include: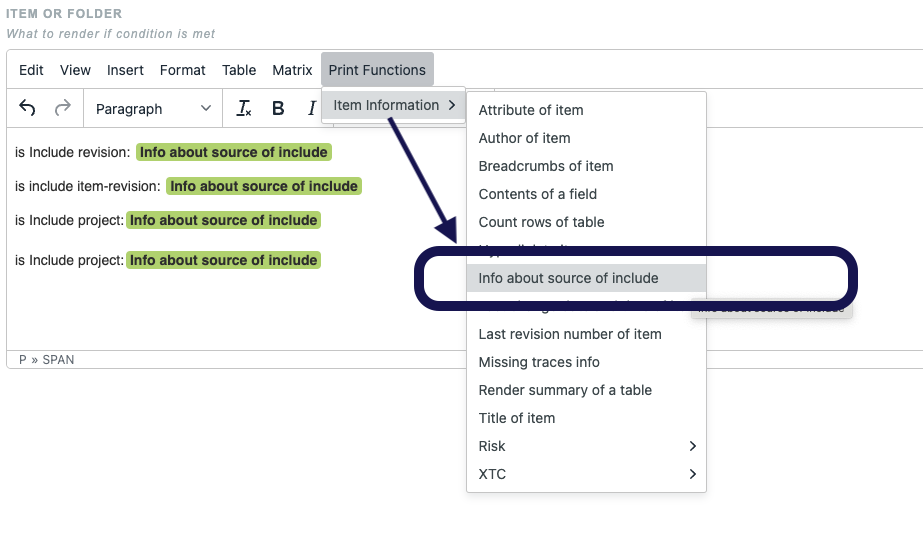 There are three different properties that can be refined in the parameter settings of the attribute: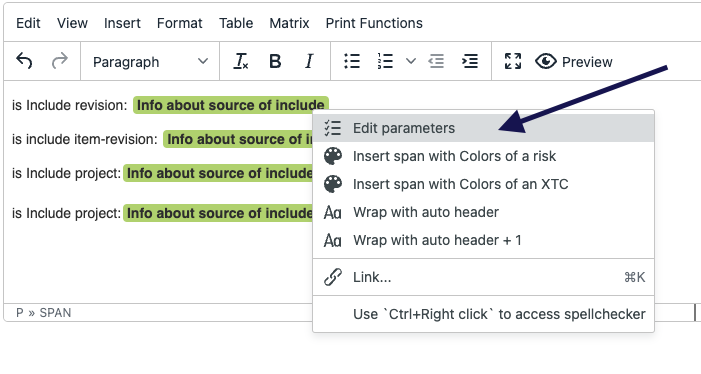 setting the details property to 0 - The project is printed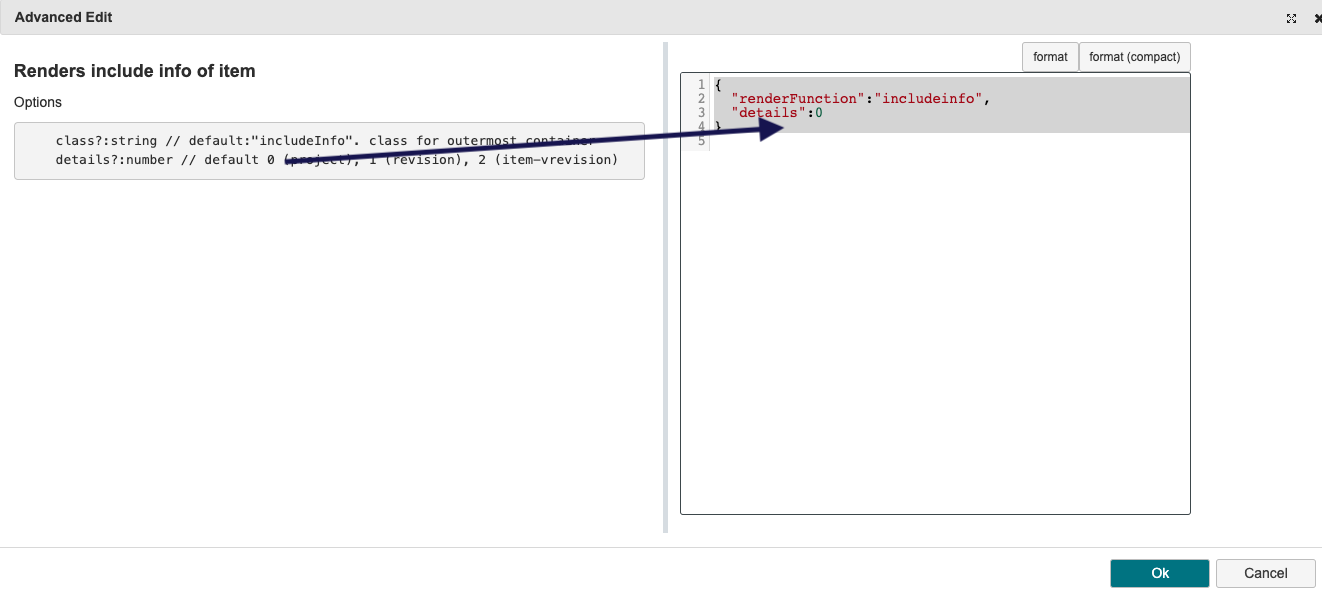 Setting the property to 1 - The revision is printed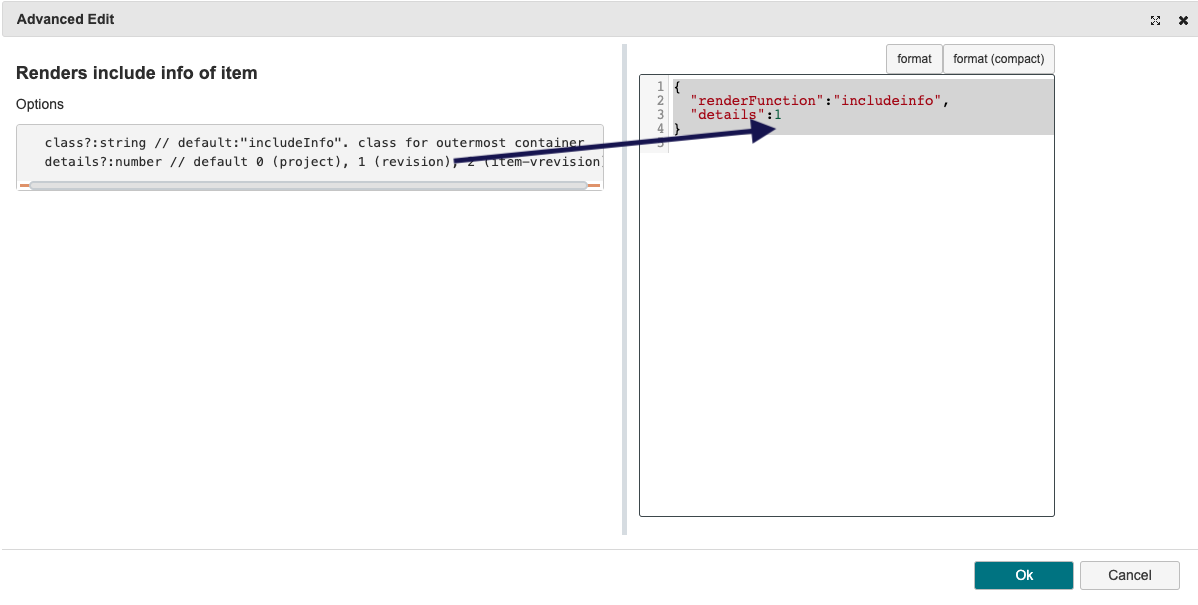 Setting the property to 2 - The item id with the revision is printed